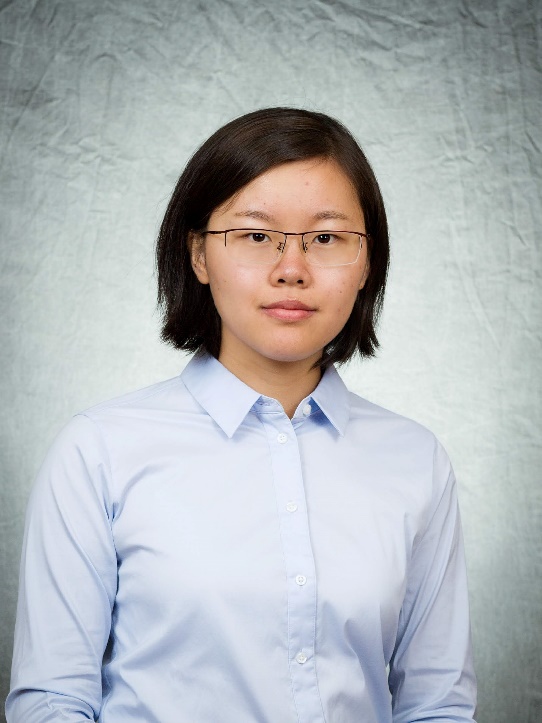 倪青,博士学位,特任副研究员。主要从事能源转化系统中辐射调控以及超临界CO2的相关研究,包括热光伏和光热系统中光谱选择性吸收器/发射器/热光伏电池的设计与优化、超临界CO2相变膨胀理论及应用技术等。已在Solar Energy Materials & Solar Cells、Solar Energy、International Journal of Heat and Mass Transfer等热科学和能源领域权威期刊上发表SCI论文十余篇。担任Solar Energy、Journal of Quantitative Spectroscopy & Radiative Transfer、Reviews of Modern Physics等多个学术期刊审稿人。
一、联系方式
单位:中国科学技术大学热科学和能源工程系
地址:安徽省合肥市黄山路443号力学一楼419
邮编:230026
电话:0551-63607281
电子邮件:niqing@ustc.edu.cn
二、个人经历
2007.9-2011.6 苏州大学 热能与动力工程系 学士
2011.9-2017.6 中国科学技术大学 热科学和能源工程系 博士
2016.9-2017.5 美国亚利桑那州立大学 机械工程系 联合培养博士研究生
2017.7-2020.12 美国亚利桑那州立大学 机械工程系 博士后研究员
2021.5 至今 中国科学技术大学 热科学和能源工程系 特任副研究员
三、获奖和荣誉
2015 光华奖学金
2016 国家公派联合培养博士生奖学金
四、主要论文
Qing Ni*, Rajagopalan Ramesh, Cheng-An Chen, Liping Wang*, Semiconductor-based selective emitter with sharp cutoff for thermophotovoltaic energy conversion, Optics Letters, 46 (2021) 3163-3165.

Qing Ni, Payam Sabbaghi, Liping Wang*, Optoelectronic analysis of spectrally selective nanophotonic metafilm cell for thermophotovoltaic energy conversion, Journal of Quantitative Spectroscopy & Radiative Transfer 268 (2021) 107625.

Hassan Alshehri, Qing Ni, Sydney Taylor, Ryan McBurney, Hao Wang, Liping Wang*, Solar Thermal Energy Conversion Enhanced by Selective Metafilm Absorber under Multiple Solar Concentrations at High Temperatures, ES Energy & Environment 10 (2020) 34-44.

Rajagopalan Ramesh, Stanislau Niauzorau, Qing Ni, Bruno P Azeredo*, Liping Wang*, Optical Characterization and Modeling of Nanoporous Gold Absorbers Fabricated by Thin-Film Dealloying, Nanotechnology 31 (2020) 405706.

Qing Ni, Ryan McBurney, Hassan Alshehri, Liping Wang*, Theoretical Analysis of Solar Thermophotovoltaic Energy Conversion with Selective Metafilm and Cavity Reflector, Solar Energy, 191 (2019) 623-628.

Qing Ni, Hassan Alshehri, Liping Wang*, Highly-Efficient Sub-100nm Thermophotovoltaic Cells Enhanced by Spectrally-Selective 2D Metasurfaces, Journal of Photonics for Energy, 9(2018) 032704.

Qing Ni, Hassan Alshehri, Yue Yang, Hong Ye, Liping Wang*, Plasmonic light trapping for enhanced light absorption in film-coupled ultrathin metamaterial thermophotovoltaic cells, Frontiers in Energy, 12(2018) 185-194.

Qing Ni, Hong Ye*, Yue Shu, Qizhao Lin, A theoretical discussion on the internal quantum efficiencies of the epitaxial single crystal GaSb thin film cells with different p–n junctions, Solar Energy Materials & Solar Cells, 149(2016) 88-96.

Hong Ye*, Qing Ni, Effects of the composition of diffusion source on the surface concentration and effective surface diffusivity of Zn in n-GaSb, Journal of Materials Science, 51(2016) 7300-7308.

Hong Ye*, Qing Ni, Mingyang Ma, A Lattice Monte Carlo analysis of the effective thermal conductivity of closed-cell aluminum foams and an experimental verification, International Journal of Heat and Mass Transfer, 86(2015) 853-860.

Hong Ye*, Mingyang Ma, Qing Ni, An experimental study on mid-high temperature effective thermal conductivity of the closed-cell aluminum foam, Applied Thermal Engineering, 77(2015) 127-133.